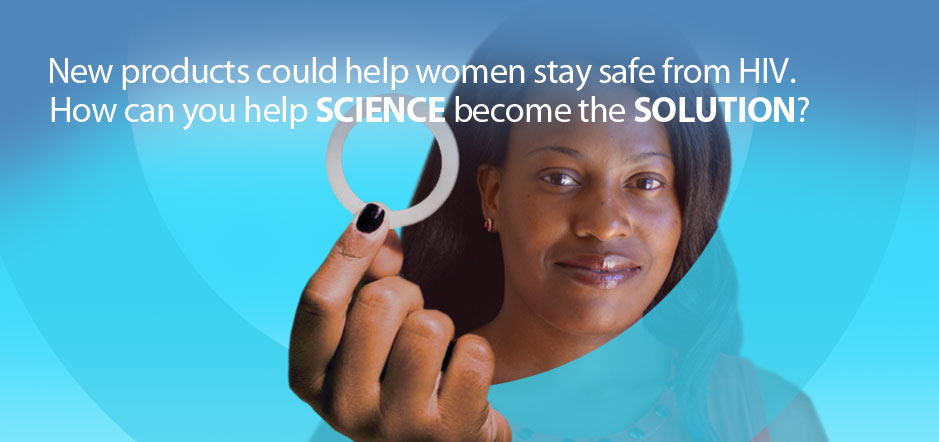 Why are microbicides an important part of the solution?
Imagine if all women could choose from a range of products they needed and wanted to use to stay healthy and HIV-free. Effective woman-centered products like microbicides are a crucially needed addition to the HIV prevention toolkit because they would empower women with new options like a long-acting vaginal ring they can use themselves to help reduce their risk for HIV infection.
What impact will my donation have?
We envision a future free of HIV, where women and girls have the opportunity to thrive, and their communities prosper as a result.
Your financial support helps us develop potentially lifesaving HIV prevention products, and move them from the lab into the hands of women who need them most.
A microbicide could mean the difference between life and death for millions of women around the world, and a better future for their children and families.
We hope you will join us in making this vision a reality.
Your donation to IPM would help:
Give women the tools they need to take charge of their own sexual and reproductive health and help protect their families from HIV

Save lives by speeding the development of safe and effective microbicides

Make affordable microbicides available to women at greatest risk

Contribute to stopping HIV/AIDS in our lifetime